Automatic setter for band-saws Wirex ZO-R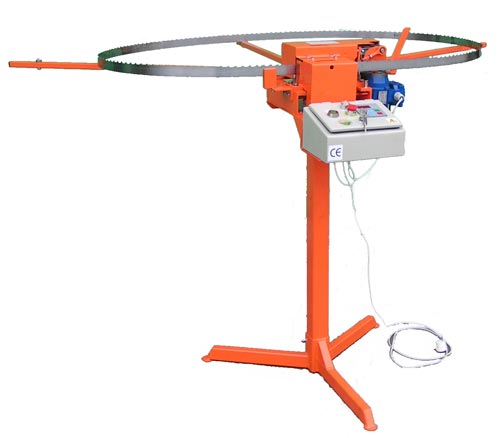 Is designed for manual setting (bending out) the teeth of blade type wood. It has a counter of setting teeth amount type MLC-02, and manual measurement instrument for measure the separation of teeth of saw blades.

Technical specifications:
width of basis 750 mm,

length of basis 650 mm,

total height 1200mm,

total weight 45 kg,

power supply 230V 50Hz,

power of engine 0,12kW,

horizontal blade feed speed 3,5 m/min,

weight of sharpened blade 25÷42 mm,

teeth of blade pitch 22mm.
Ask offer or technical information: info@aiataht.ee, Phone: (+372) 53803495